Website Design for Crow Collection of Asian Art
While at Aria Agency, I designed a new website for the Crow Collection of Asian Art. It's that perfect balance of complex and simple, clean and vibrant.
Crow Collection wanted a new website that said "you've landed at the world famous Crow Collection of Asian Art."

The home page, as you landed showcased a beautiful, high-res image of a piece of the collection. At the bottom of the page was a prompt to scroll down to see the full home page content.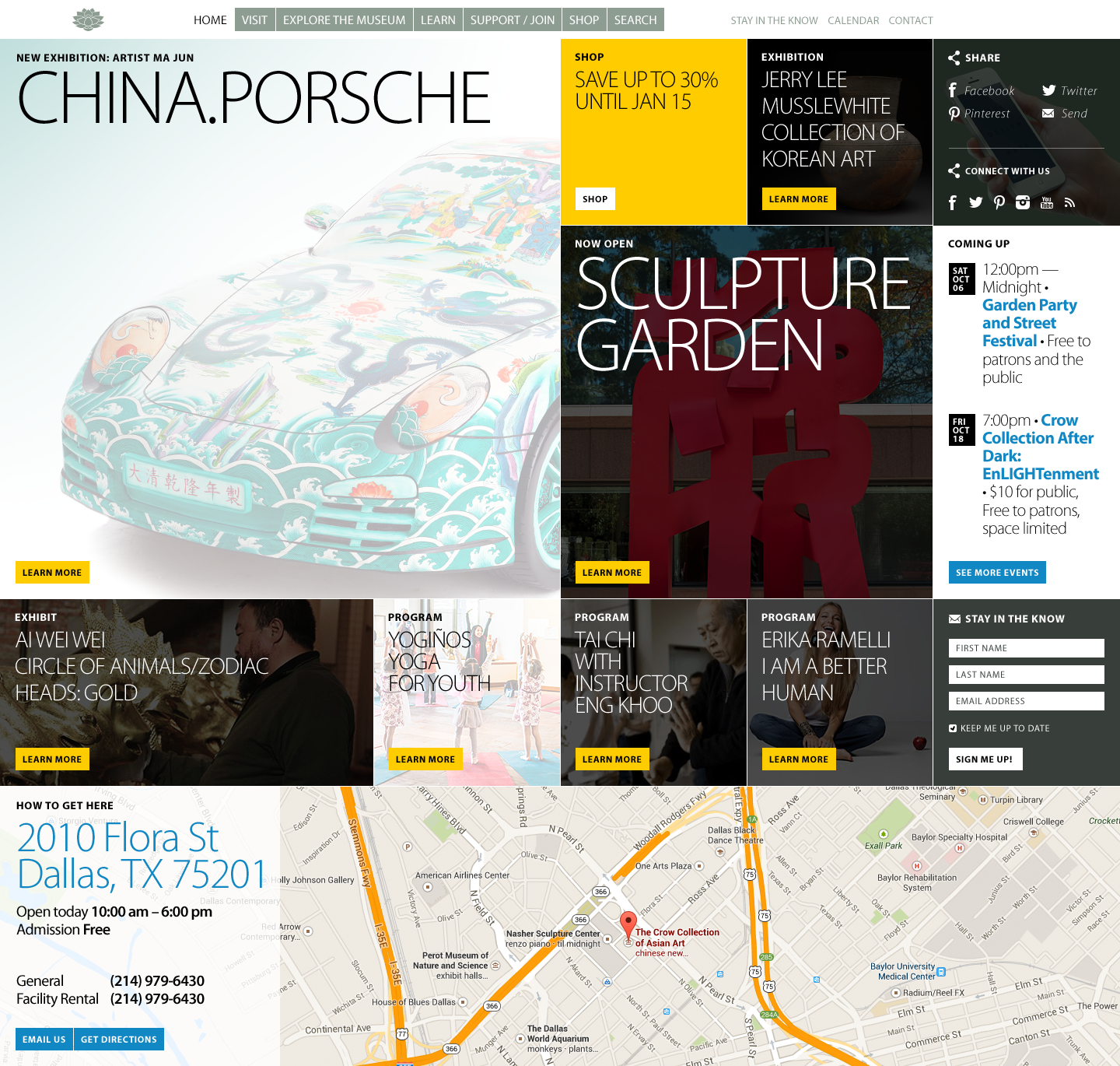 Unlike their previous website, I took a very visual approach to navigation, relying on Crow Collection's magnificent gallery of imagery to allow the user to navigate much more natively. Overlaying text and buttons on top of these images gives the user a clear set of instructions, and always a clear next action.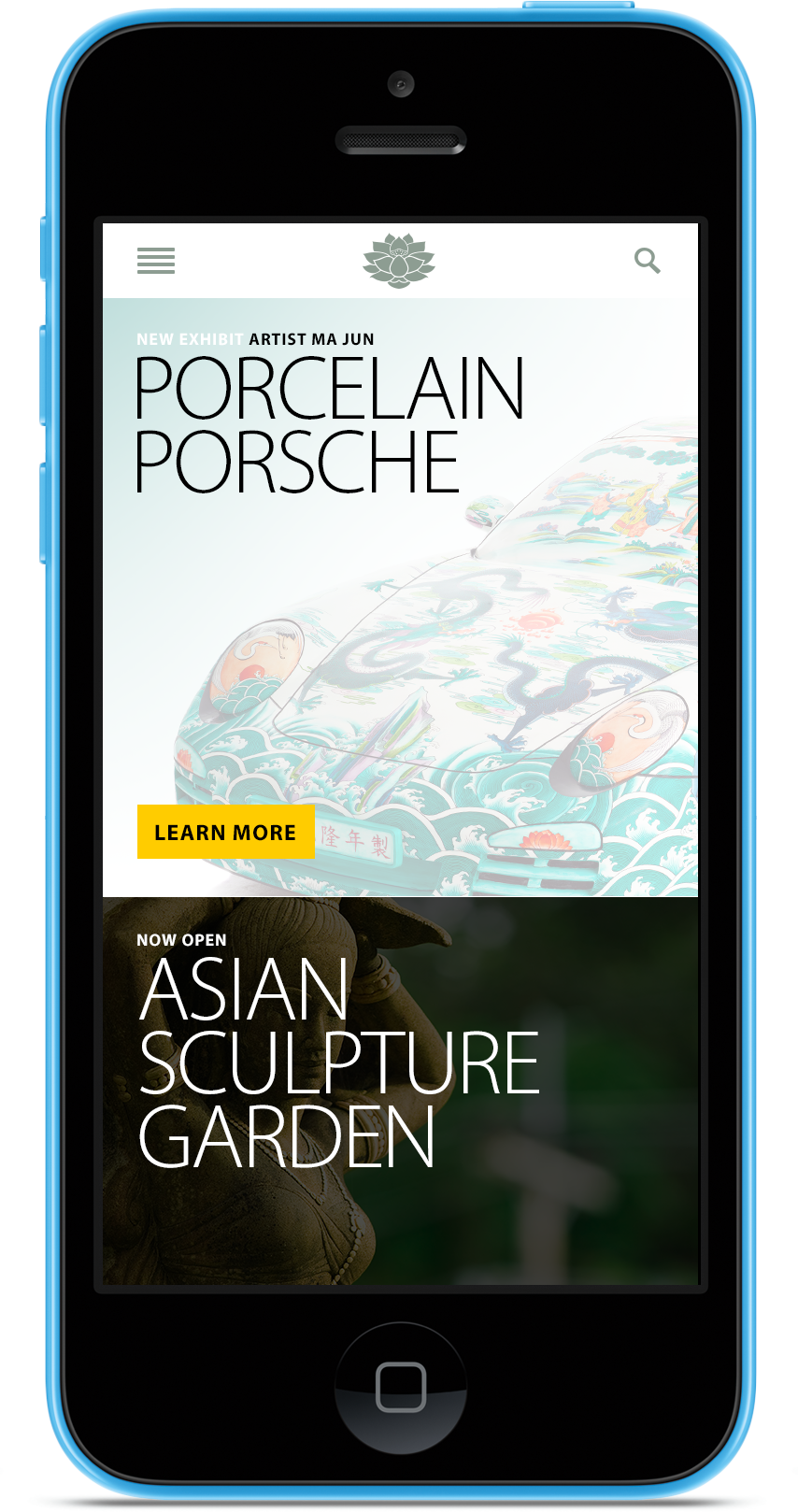 We chose to design and implement a 100% custom solution to navigate, filter, sort, search, and display the gallery of imagery representing the collection itself. From the ground up, we wanted to give the user a clear sense of the big picture, as well as the minute detail many of the pieces featured. The zoom function, for instance, will take any resolution image and use it as its maximum, allowing Crow Collection to display crazy-large images when needed, but only slightly larger than average when not.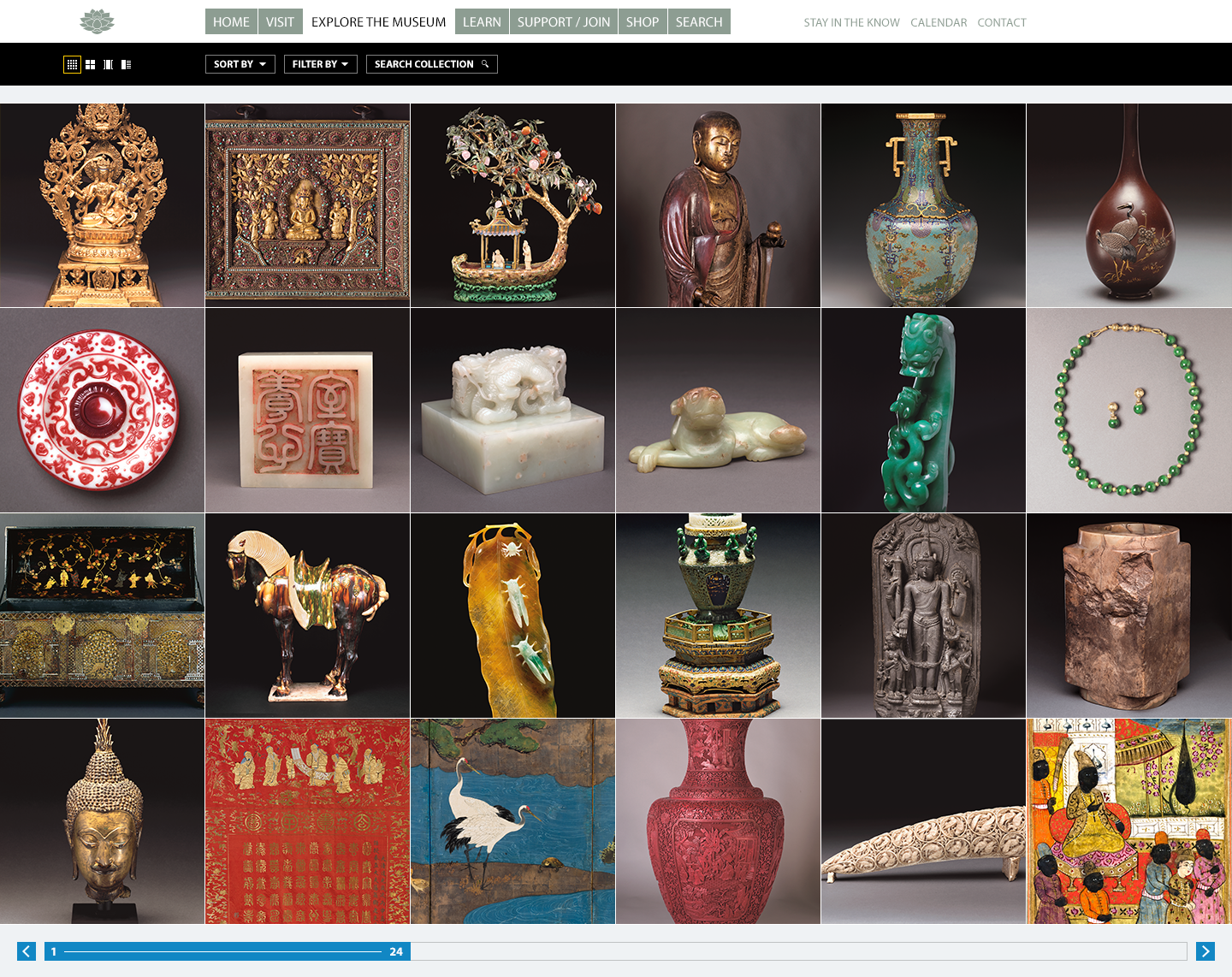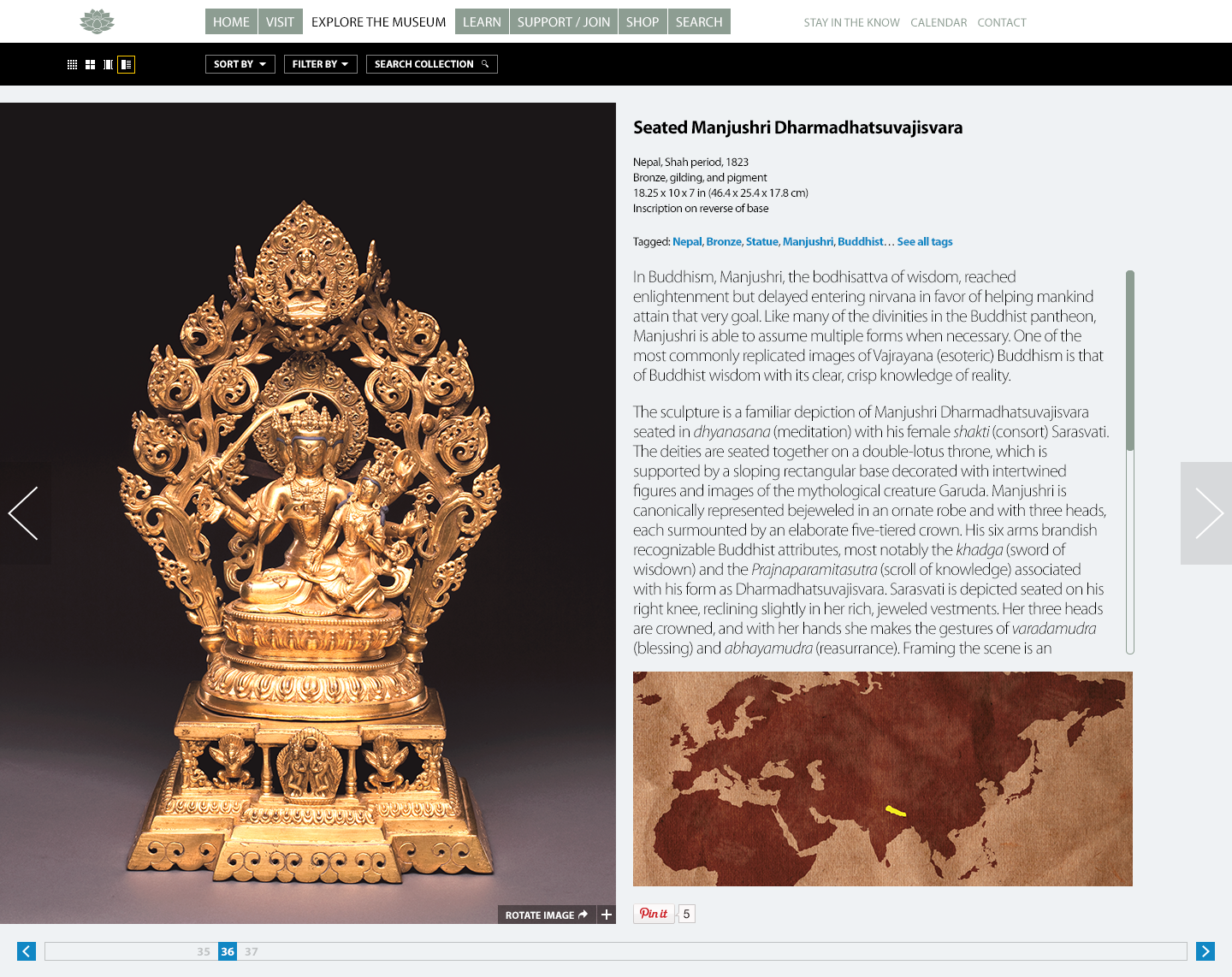 I designed this work while at Aria Agency for Crow Collection of Asian Art. © Crow Collection, Design by Jordan Wollman.