Bell & Ross BR 01-94 3D Render
A 3D model and Render of the Bell & Ross BR-01 94.
I've always been in love with this watch, and created a 3D model of it years ago. I finally got around to doing a proper render of it. This project was one to keep my skills fresh in Modo.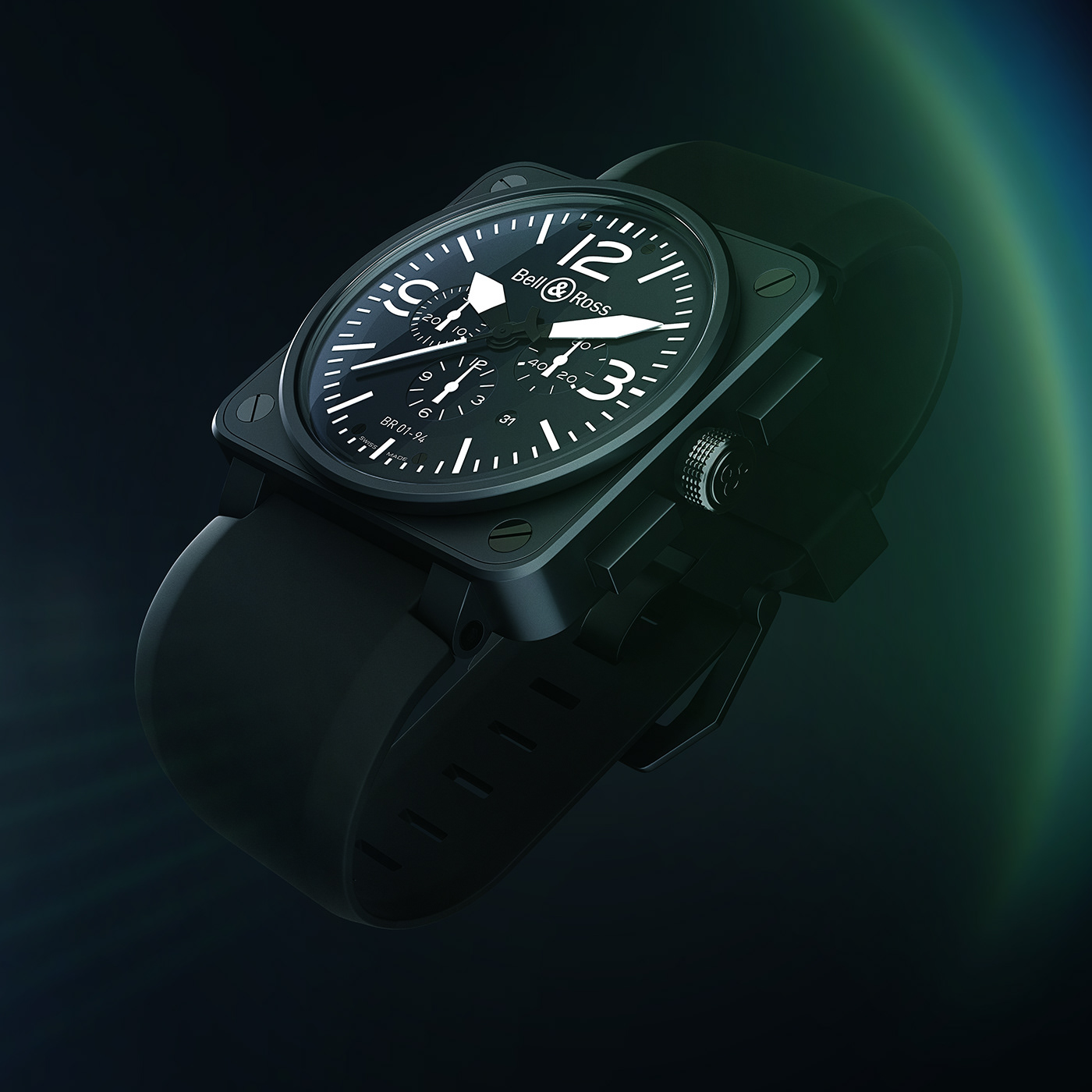 Every detail is modeled: tick marks, numbers, letters.
© Bell & Ross, 3D Model/Render Jordan Wollman